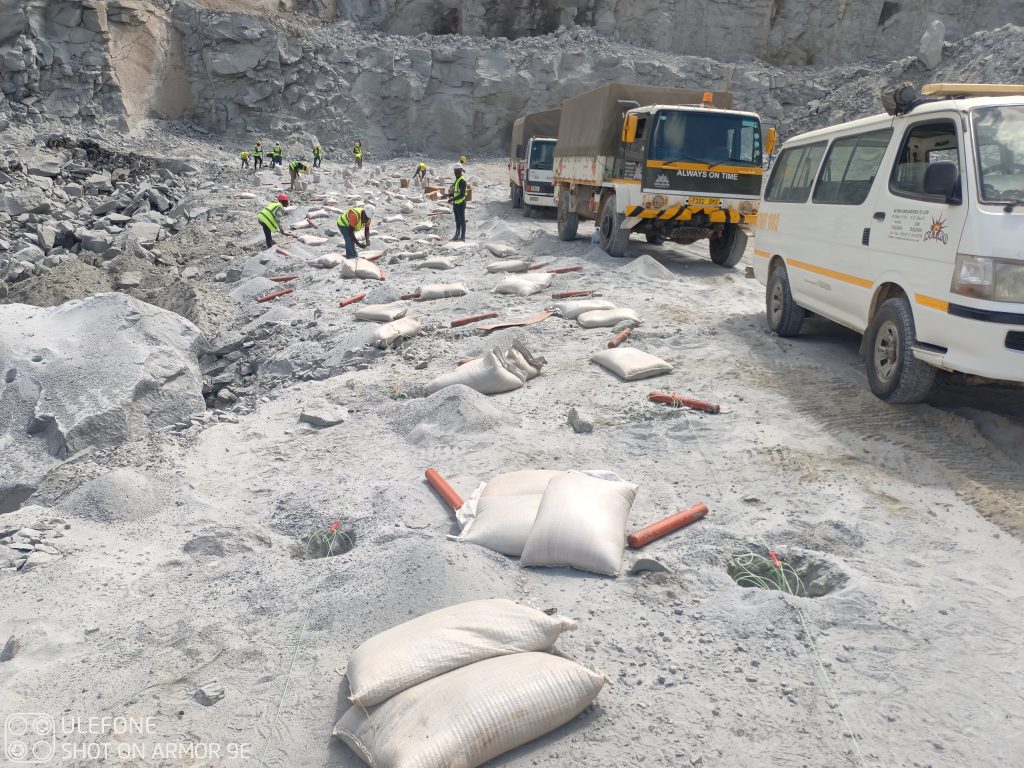 Our experienced Blasting Crew works can in different environments us per the client requirement. We can perform quarry blasts, earth cutting on special requirement at the railways, dams & roads also on borrow pits with required safety care to the natural surroundings and residential areas.
Required explosives depending on drilled holes diameter from 25, 27, 32, 50, 65 to 70mm. Boosters 150 & 400gm, also Ammonium Nitrate/ANFO (ammonium nitrate fuel oil) Detonators for surface connectors timing in different sizes from 17, 25, 42, 67ms by 350/500ms also downhole detonators in different length are available in our stock.
We can as well cater for Pumpable Emulsion with storage tankers and MMU, the product is manufactured by Nitro Explosives (T) Ltd in conjunction with our partners Austin Powder from USA technology.
Other equipment's for Surface blasting like OHM Meter, Shot Exploder, Radio Controlled Blasting, and Blasting Wire is available in our stock.
On open cast blasts, we orient the Seismograph machine to determine the ground and air vibration on every blast as per the international standards. We keep such data in our archives and share them to clients as per requirement. We have been working with Yapi Merkezi on the SGR Projects Lot 1 & 2 Dar – Moro – Dom to Makutopora.